Romance Travel and Sandals Vacations
Faith Sproule, Romance Travel and Sandals Vacations Specialist
Faith Sproule is the owner of the Niche Travel Group and is also a River, and Destination Weddings Specialist
Faith believes in the magic of Sandals and that couples of all ages must make time for romance. Life moves quickly and distances separate us from those we cherish the most. One week at a Sandals Resort will rekindle the romance and reconnect you with the love of your life. Incredible five-star dining, spectacular rooms, the Caribbean's best beaches and award-winning services await you. Tired of going to a resort and paying extra for the "inclusions"? Stop paying more for top-shelf alcohol, a la carte dining, golf, scuba diving and every other extra you can think of. Sandals boasts more inclusions than any other resort on the planet!
Faith is the Specialist who can match you to the perfect Sandals resort. How? Faith has toured every Sandals resort, including the recently opened Sandals Barbados. Faith knows that each Sandals is unique with its own special feel, and she can pinpoint the best destination for you.
Speak with Faith today and start planning that perfect vacation!
We have booked every trip with Faith (most notably our wedding!) since 2005 and she has never let us down.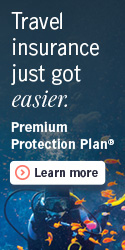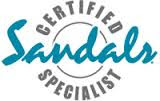 ENRICHING YOUR LIFE ONE VACATION AT A TIME


Select your next adventure below and meet the expert who will help.